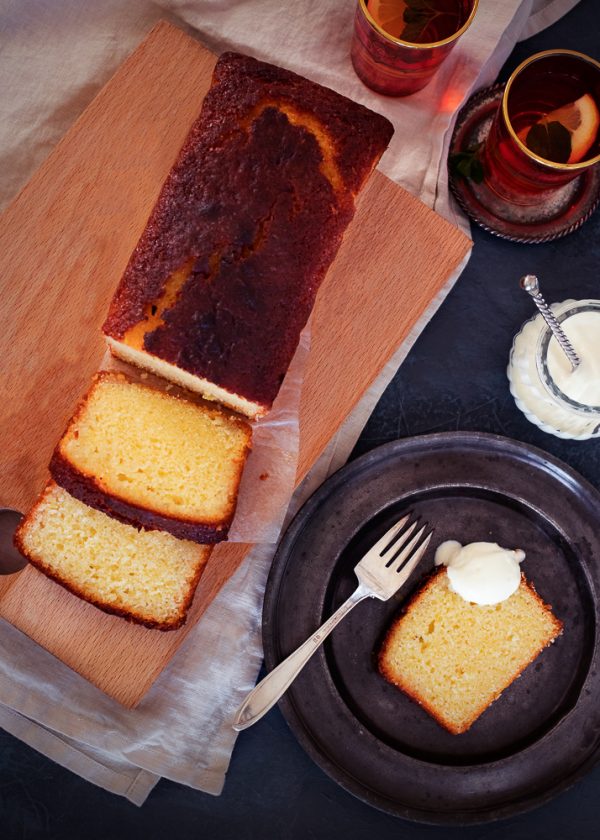 This classic lemon loaf is often made and always eaten.
Quick and easy to make the recipe is easily doubled, providing one for now and one for the freezer.
Try serving the loaf with a dollop of unsweetened yoghurt.
Ingredients
125g

butter (or 1/2 cup oil if you prefer)

1 cup

caster sugar

2

eggs

4 tablespoons

lemon juice

1 tablespoon

finely grated lemon zest

1/2 cup

natural yoghurt

1 1/2 cups

self raising flour

syrup

1/2 cup sugar

6 tablespoons lemon juice

2 teaspoons finely grated lemon zest
Method
Preheat the oven to 170 C.  Line a 24cm loaf pan with baking paper.
Beat the butter and sugar until pale and creamy.
Add the eggs and beat well before adding the lemon juice, zest and stir in flour and yoghurt.
Pour into the prepared pan and smooth the surface.
Bake for 45 minutes or until a skewer inserted comes out clean.
Heat the syrup ingredients together until sugar is dissolved and then allow to cool. While the loaf is still hot pour over cooled syrup.