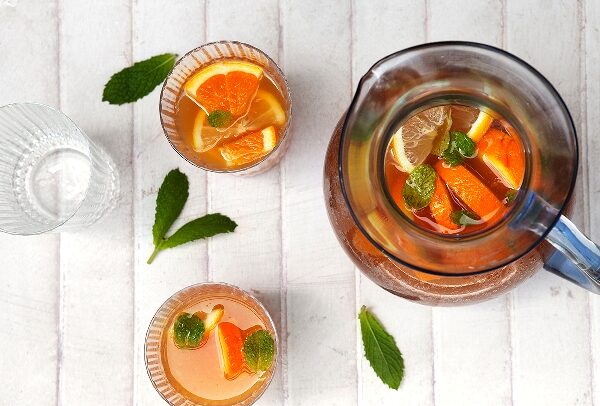 This punch is so very refreshing with a good balance of sweetness without being overly sweet.
By
Ingredients
1.5 litres

of black tea, cooled

1 litre

pineapple juice

1 litre

dry ginger ale

1 litre

dry style lemonade

1 litre

orange and mango juice

Slices of orange and lemon and mint leaves to garnish
Method
Pour the tea into a resealable plastic bag and freeze solid.
Place the frozen tea block into a punch bowl and add remaining ingredients.
This is very refreshing and having the tea base frozen ensures it keeps lovely and cold for quite some time.