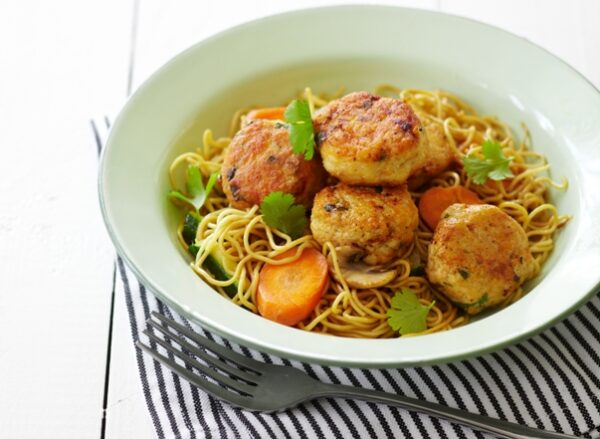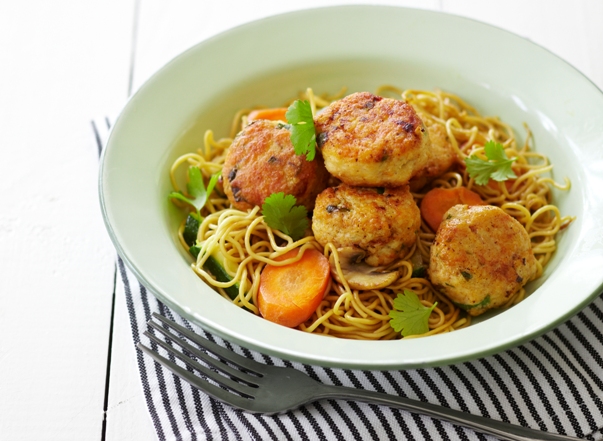 Ingredients
500g

chicken mince

2 teaspoons

Thai red curry paste (sachet varieties are fine)

3 tablespoons fish sauce

1 teaspoon sugar

1 teaspoon finely chopped lemon grass

2 spring onions, finely sliced

2 teaspoons lime or lemon juice

¼ cup roughly chopped coriander leaves

½ cup shredded coconut

1 egg, lightly beaten
Method
Photo by Manja Wachsmuth
These fragrant chicken meatballs are also great served as finger food with a Thai style dipping sauce.
Combine all of the ingredients together in a bowl.  Often it is easiest to mix them with your hands but if not make sure you mix thoroughly.
With wet hands shape the mixture into small walnut sized balls.
Heat a drizzle of oil in a frying pan over a medium heat and cook the meatballs in batches until well coloured and completely cooked through.  This will take about 10 minutes.  Drain on paper towels and keep warm until serving.
Serve the meatballs with noodles or rice and stir-fried vegetables.