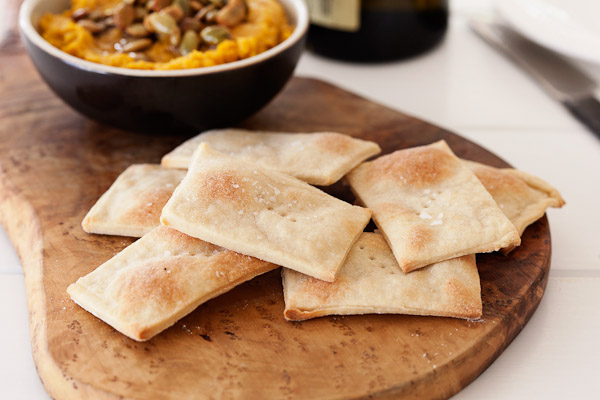 Tammy McLeod
You can add seasonings and seeds as desired to this basic recipe.
Ingredients
200 g flour
1 teaspoon salt
100 ml cold water
2 tablespoons olive oil
Method
Preheat oven to 180 C.
Place flour and salt in a bowl and make a well in the centre. Add water and olive oil and mix with a knife until you get a smooth dough. Roll out thinly, cut into shapes and bake for about 10-12 minutes until golden.