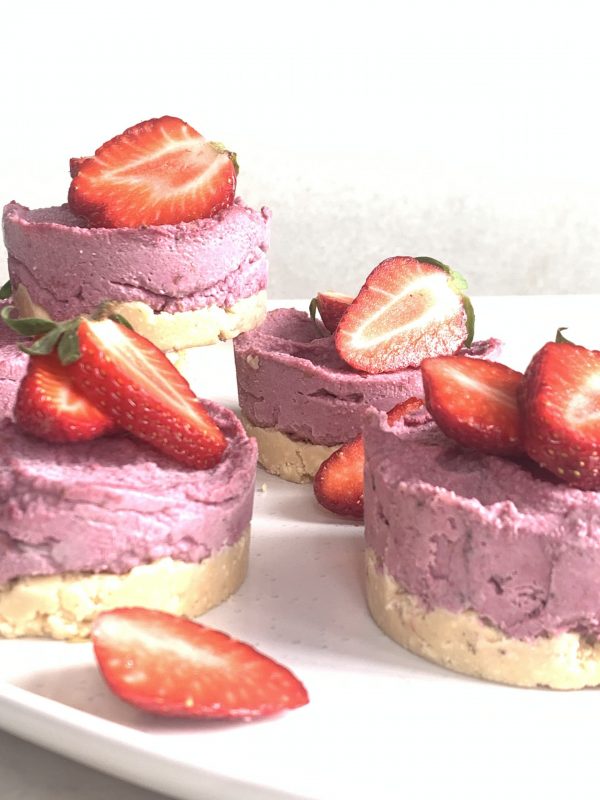 Kea Cookies batch-bake premium great-tasting gluten, wheat, dairy and egg free cookies. All are New Zealand made.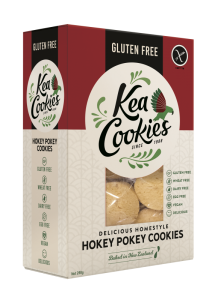 There are 10 varieties of gluten, wheat, dairy and egg free cookies available in 250g packs in:
Chocolate Chip; Double Choc Chip; Macadamia; Vanilla; Hokey Pokey; Gingernut; Almond; Peanut Brownies, Lemon Coconut and Coconut.
Kea also have an organic range of  Chocolate,  Peanut Brownie and  Lemon Coconut cookies.
As well as enjoying kea cookies as they are we also have some great ideas for incorporating them into your summer entertaining.
*Ice Cream Sandwiches – grab a tub or more of your favourite ice cream, be it coconut or dairy and make some little ice cream sandwiches using our cookies. Freeze again after making and serve them at your next party.
*Berry Vegan Cheesecakes are not just those who can't eat dairy, gluten or egg (although of course they are friendly for this) but also for anyone who loves a sweet treat.  The new (almost out) vanilla cookie crumbs are perfect for this.
*For any recipe that requires crushed biscuits then substitute for your favourite Kea Cookie.
*Also perfect with the vanilla cookie crumbs (or make your own crumbs) is our Banoffee Pots, these are great for those who are gluten free and of course everyone else.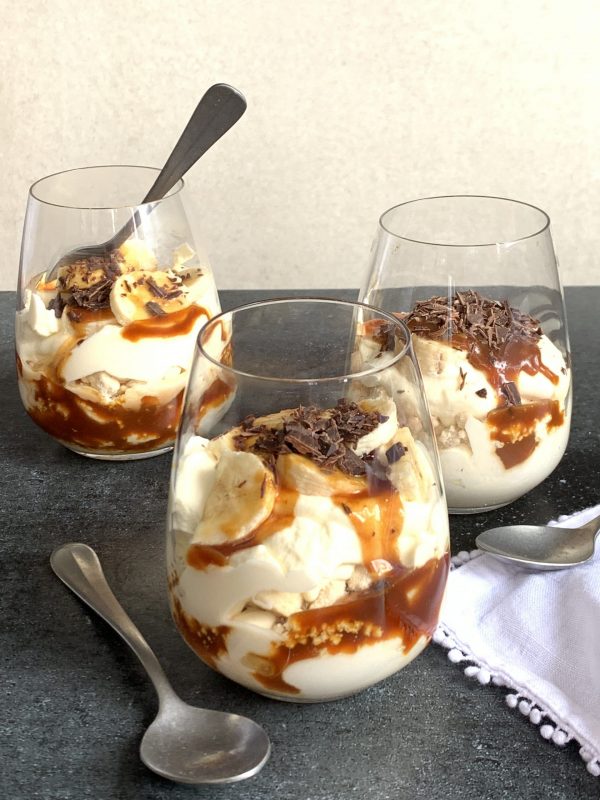 * Hedgehog Slice is so easy to convert to gluten free using Kea cookies.
* For a lovely Fruit Crumble idea, simply sprinkle Kea cookie crumbs that have been mixed with a little coconut oil (plus coconut and chopped nuts if you like) on top of cooked fruit and bake for 15 minutes at 180 C.
* Kea S'mores are an awesome gf treat.  Sandwich toasted gf marshmallows and chocolate between your favourite kea cookies.
*Freestyle your own pretty glass of dessert by layering Kea cookie crumbs, coconut yoghurt and your favourite fruit syrup e.g. passionfruit.
*Who doesn't like Apricot Truffles? Make your gluten free friendly version this Christmas with Kea vanilla cookies.
Let us know your favourite way of enjoying Kea gluten free cookies!