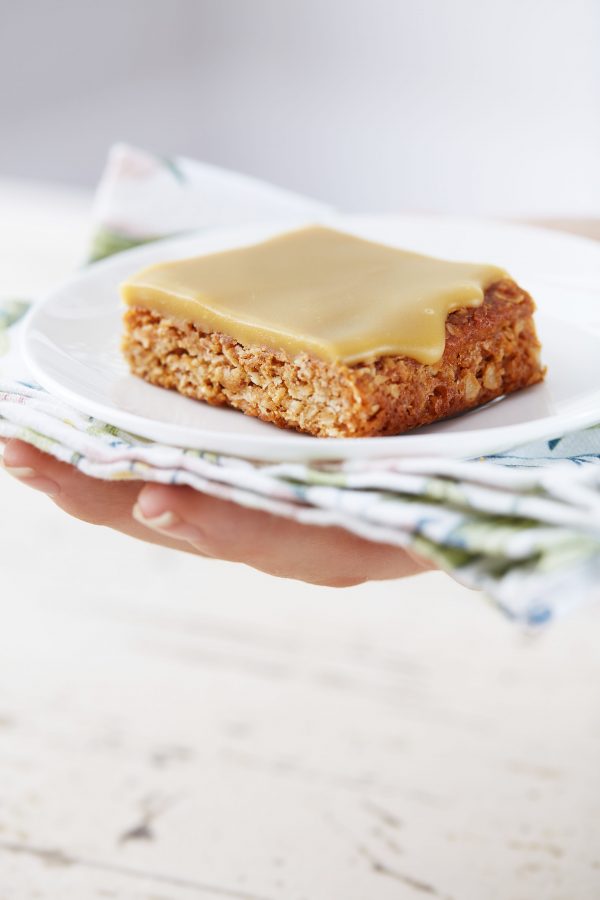 November is Random Act Of Sweetness month and there are lots of reasons for you to make/bake/create delicious parcels of sweetness and gift them.
Aside from the fun and enormous feel good factor – whoever said it was better to give than receive, really did nail it – we also have some super good prizes that will be popping up for those who share the love across social media with a #randomactofsweetness
A big shout out to Anchor Dairy for sponsoring our feature and come and see the prizes (scroll to the bottom) courtesy of Anchor, Breville (new cake mixer anyone?) and more….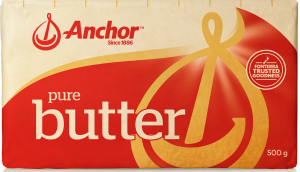 We know you will have your own favourite recipes but here are some of ours to get you started.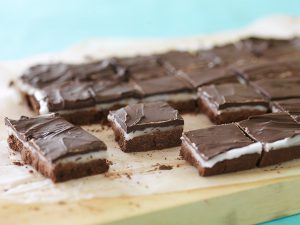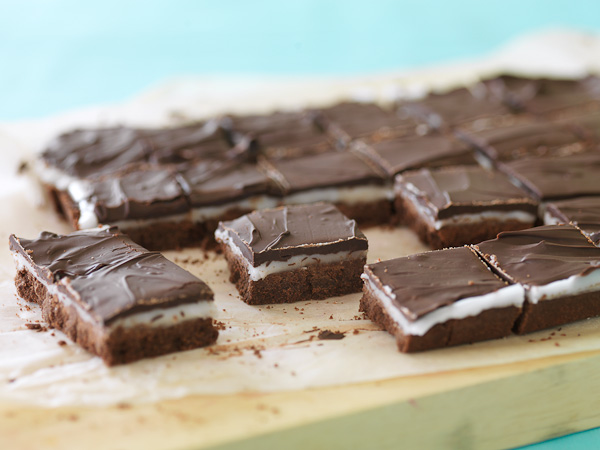 Chocolate Peppermint Slice
This is one of my most favourite treats.  It is a perfect mixture of crunchy chocolate base, peppermint filling and then a layer of dark chocolate on top….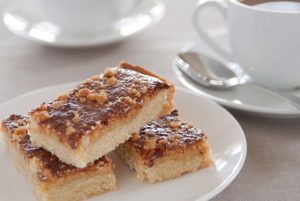 Tan Square has always been popular in our house.
It is possibly that my kids will grow up to remember this as the baking we always had and I too grew up in a house where tan square was a favourite.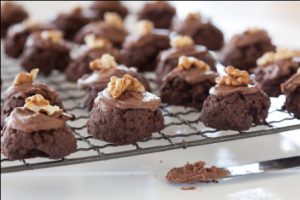 Whether to top a Chocolate Afghan with a walnut or not can be polarising but the biscuits are anything but.  High in buttery sweet goodness with some crunch factor too, they are one of life's delights.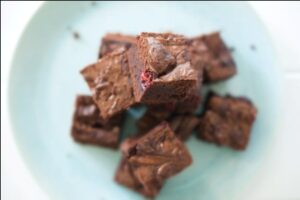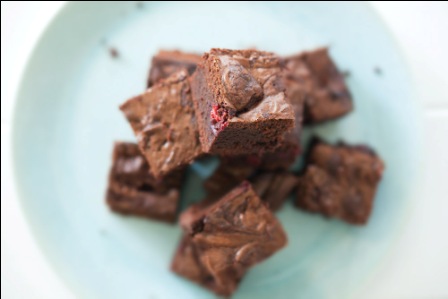 Chocolate Raspberry Brownie combines delicious rich chocolate with the fresh taste of raspberry.  Visually pretty and a fabulous taste combination too, this brownie is great for afternoon tea or dessert with a dollop of ice cream on top.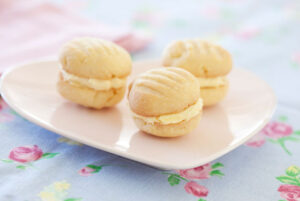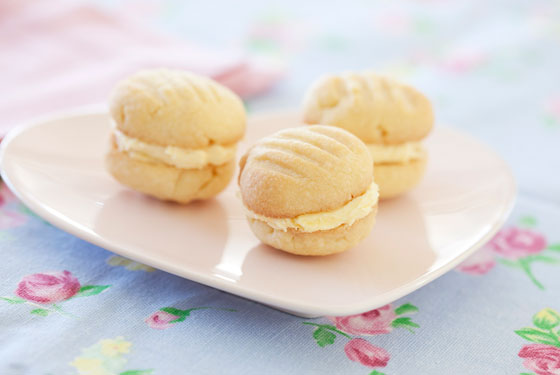 Yo yo biscuits are perfect for gifting, you can make them tiny if you like and fill them with different icing flavours and colours.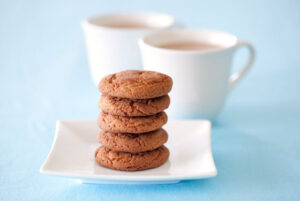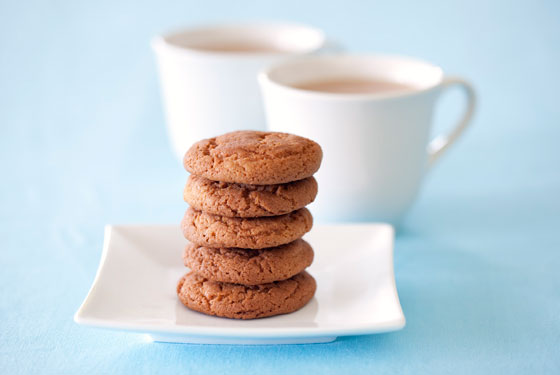 Nellie's Gingernuts have been a foodlovers favourite recipe for some years.  They are lovely and crisp so perfect with a cup of tea yet also have good snap factor.  The ginger flavour is great and once you have tried these it will be hard to go back to anything else!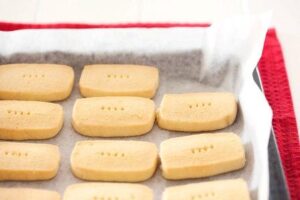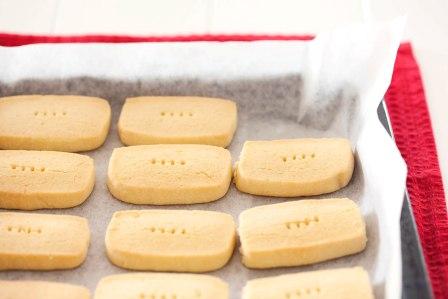 As the festive season is just around the corner many of us start to think about shortbread, one of the most perfect of edible Christmas gifts.  I make mine at this time of year and freeze it.  Pull it out as needed and bake.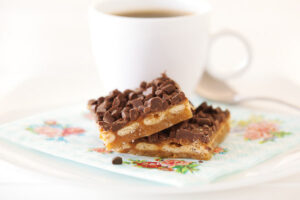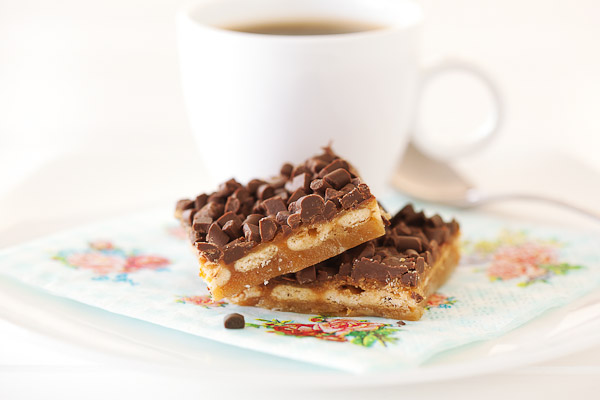 Chocolate Caramel Cracker Slice is certainly a real cracker.
It is so easy to make and so delicious.  I poached (with permission) the recipe from Tina Duncan in Christchurch as kept hearing from others how good it is.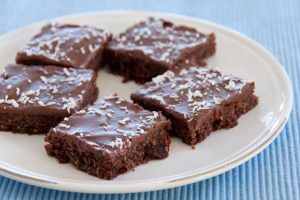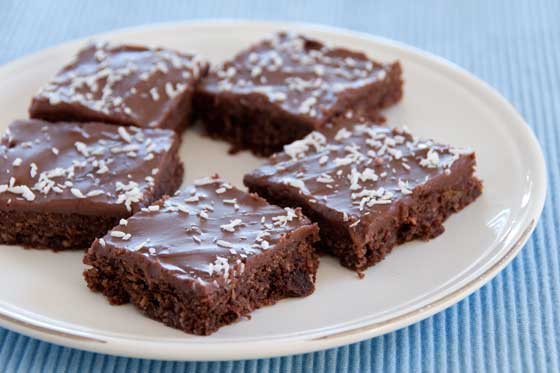 Chocolate Weetbix Slice is another of those recipes that remains popular through the years.  I think it is the first recipe my kids learnt to bake and one that they still keep going back to.  Obviously the classic is just great but also worth trying is the Caramel Chocolate Weetbix Slice.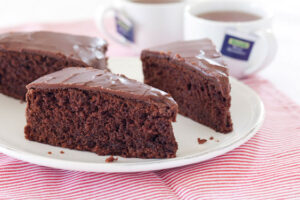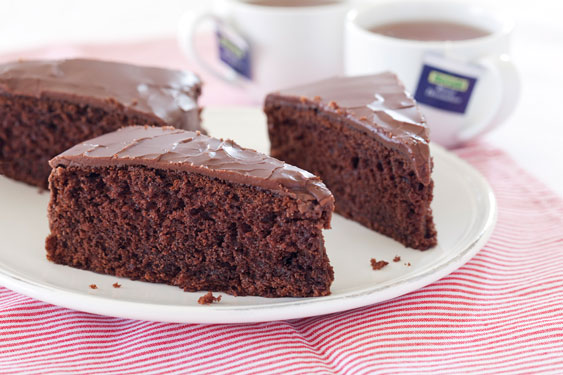 The first cake my kids ever baked was Chocolate Banana Cake and it is one that they regularly requested for birthday cakes.  I can't say how many time I have made it but it would be close to 100.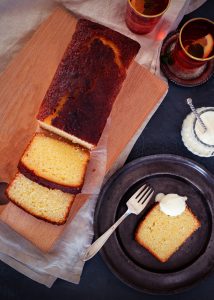 Sticky Lemon Loaf is a great cup of tea kind of loaf.  The syrup makes it a wonderful moist loaf and it is one that is great for a few days.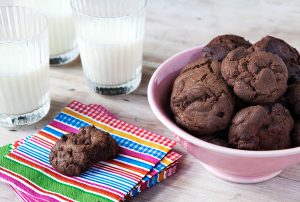 Gluten free Chocolate Chip Cookies are as good as any others, absolutely no compromising with these ones!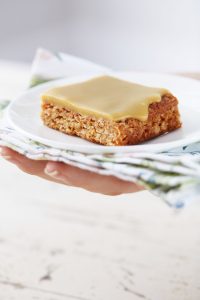 Oaty Ginger Crunch started off life at the Wholemeal Cafe in Takaka but has found its way into kitchens around the country.  The oaty base makes it so much more interesting than the original although I wouldn't say no to a slice of that either.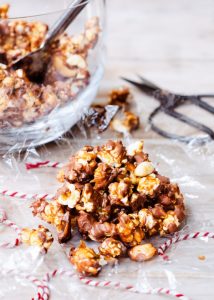 Caramel popcorn is great, right?  Try adding in chocolate and some nuts and you get an awesome mix of Caramel Chocolate Nut Popcorn that is just the thing to pop into a bag and deliver to a friend in need.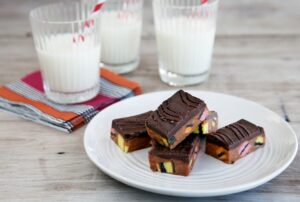 Of course we have masses more recipes here and these are just a few.
Our last idea for now is an Allsorts Unbaked Slice.  If unbaking sounds like you then also check out our Caramel No Bake Slice, Citrus Slice, Hedgehog Slice and of course Lolly Log.
What are your favourite recipes to gift?
#RandomActOfSweetness anyone?
We have these amazing prizes to randomly give to those who bake/create and post an image on social with the #RandomActOfSweetness hashtag
1 x Breville Bakery Boss bench mixer (valued at $839.95)
2 x Breville Mix & Store Hand Mixers (valued at $94.95 each)
3 x Magnolia Kitchen Baking Books
1 x $100 New World Voucher
4 x Henergy Cage-Free Egg Vouchers for 1 dozen eggs
*All prizes will be allocated by December 3rd 2019.
Prizes delivered to NZ addresses only and sorry but we can't send the fabulous Breville mixer to an RD address so need an alternative.