Virgil Evetts
Being on the receiving end of long-winded holiday recaps can be so bloody boring don't you think? It's like hearing about a really great party that you wern't invited to.  So, as much as possible, I like to let the pictures do the talking when it comes to travel stories.  And that was certainly my intention here, but it looks like the keyboard has run away with me again.  Sorry.  Feel free to skip to the pictures if you're that way inclined.  And before you ask, yes they are labelled – just move your pointer over them and all will be revealed.
Singapore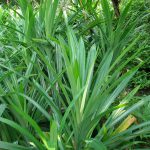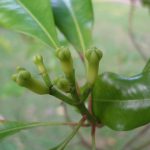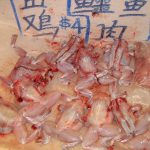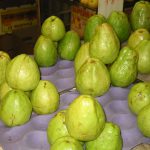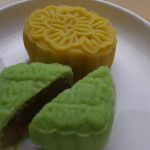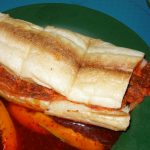 Singapore is easily one of greatest food cities in the world.  This melting pot (what the hell is a melting pot by the way? ) of Indian, Malay, Chinese, Peranakan (Nonya) and European cultures offers something for all tastes.  While the city has a number of internationally-regarded fine dining establishments, it's the street food that really counts here.
Hawker centers can be found all over the city, offering a bewildering array of cuisines, consistantly high quality and low prices.  Depsite the somewhat rough-around-the-edges appearance of some of these places, the Singaporean Government keeps a close eye on hygiene standards, and food poisoning is probably rarer here than in New Zealand.  A visit to one of Singapore's wet markets should also be high up on any foodies' must-do list: but be warned, along with the fabulous fruit and vegetables, you will also see a good many animals being briskly dispatched and dismembered, including some you wouldn't immediatly regard as edible.  If you need a little fresh air after this, I can highly recommend a stroll through the excellent spice garden in Fort Canning park.
Highlights:
Paratha (roti): Served with dhal or potato curry for – breakfast! It doesn't get much better than that.
Kaya: Pandan-flavoured coconut jam spread thickly on toasted white bread. A Singaporean institution.
Bak kwa: Amazing smokey sweet pork jerky.  Extraordinary stuff.
Ikan Bali: Sweet and spicy fried fish at Padang Padang, in the excellent food court of the gargantuan Ion Orchard mall.
Satay: Skewers of beef, pork, prawns, lamb, chicken and duck served with perfect peanut sauce at Lau Pa Sat food centre.
Sugar cane juice: Ice-cold, freshly squeezed (through a very dangerous looking giant mangle) and utterly delicious.
Snowskin Mooncakes: These delicately-flavoured and highly decorous mid-Autumn festival treats are just perfect with strong green tea.  Hell, they're just perfect any which way.
Southern Thailand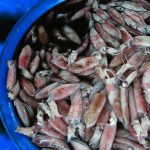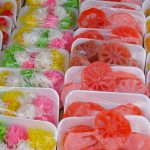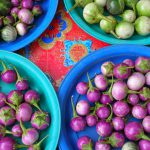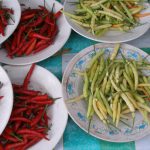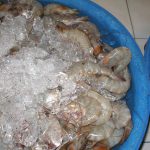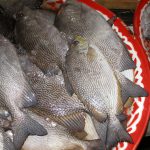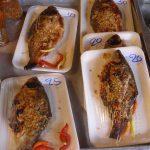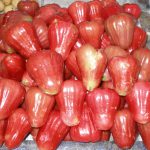 A province of Malay-influenced, yet still distinctively Thai, food.  Seafood abounds in the cooking of this narrow, coastal region, and thanks to the woeful state of the Thai economy it's usually dirt cheap. Markets are well stocked with jumpingly-fresh fish, prawns, crabs and more, along with many other tempting delights both sweets and savoury – not to mention spicy.
Highlights-
Thai sweets: Luridly-coloured but intriguingly flavoured with salty-sweet combinations of coconut, pandan and jasmine flowers.
Pineapples: A local speciality in the South, and probably the best I've ever eaten.  Think fragrance, think juice.
Santol: Little-known fruit outside of Thailand, but worth seeking out for its lovely pineapple/strawberry flavour and peach-like juiciness.
Yellow curry: Predominantly flavoured (and coloured) with turmeric, which when used with such unbridled enthusiasm as is de rigour down south, brings a lovelly resinous, peppery quality to the dish.
Kai yang: The best chicken dish ever.  Seriously.
London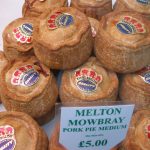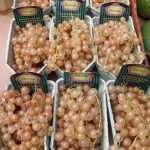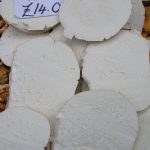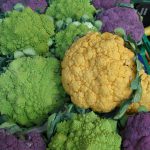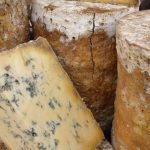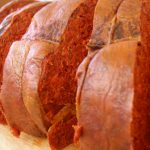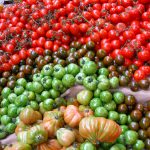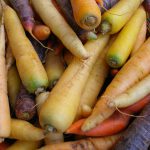 Forget all those negative conatations about British food.  London is a world class food city – years ahead of Auckland,  Wellington or even the uber-urbane Melbourne.  The sheer range of ethnic eateries is breathtaking and, if you know where to look, the quality and variety of produce simply extraordinary.
Borough Market: down by the Thames (and near the magnificent Tate Modern gallery), is this raucous, sprawling treasure trove of some of the finest produce I've ever seen assembled in one place – from wonderful English cheeses, ciders and game, to superb fresh fruit and small goods from the continent and beyond.  Admittedly, it's very much a hangout for the sort of wealthy Londoners who like to throw pretentious dinner parties, but the atmosphere is very pleasant and prices surprisingly reasonable.
The food halls of Harrods and Selfridges are both eye-popping exercises in edible excess.  Every imaginable high-end food stuff and drink is available and displayed with deft artistry.  But bloody hell, you don't half pay for it.  Quite literally conspicuous consumption.
Although the pound-to-NZ dollar conversion can be a bit hard to swallow at times, good quality affordable meals can still be had in London. Many restaurants offer excellent value lunch time deals of as little as seven quid for a decent plate of pasta or pizza and a drink.  Competition is stiff, so the quality is generally high.  At the other end of the spectrum, there are plenty of places where you can easily part with $500 for a light lunch.  Generally speaking , the further out of London city proper (the old city), the lower the prices.
Highlights-
Burmese food: A surprising blend of Indian, Thai and Malay aesthetics.  I really look forward to the day when Burma becomes an ethically-permissible holiday destination again, so I can properly explore this cuisine.
Cider: From New Forest Ciders in Hampshire, this is the real deal – balanced flavour, super-dry and strong as an ox.
Nduja (en-doo-ya): A spreadable salami from Calabria in the far south of Italy, Nduja is loaded with fiery Calabrian chilli, rich creamy fat and an afterthought of pork meat.  Stunningly unhealthy stuff but damn!!
Waitrose supermarket: Like an enormous deli with supermarket prices (sort of), and an in-house magazine that puts most real food publications to shame.  Foodtown-schmoodtown.
Tuscany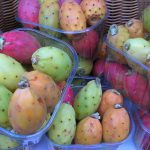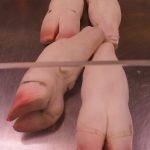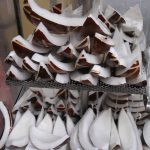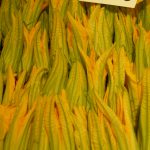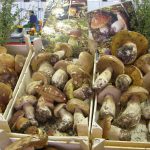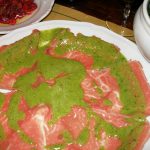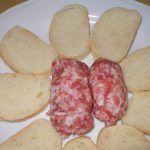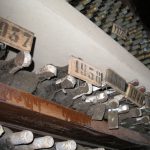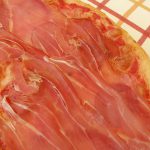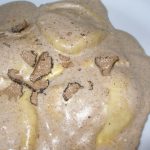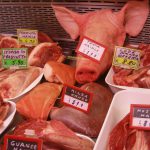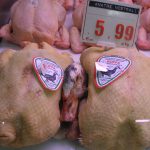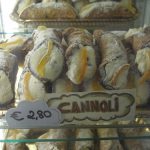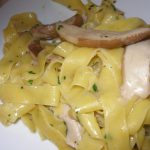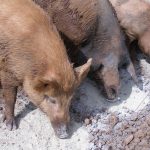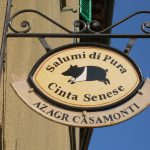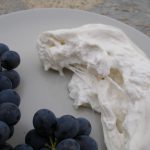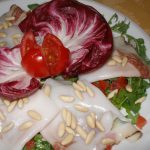 What can I possibly say about the food of Tuscany that hasn't been said too many times before?  Yes, Tuscany gets far more attention than it probably deserves in the global scheme of things, but the fact remains that when Tuscan cooking is good, it's startlingly good.  Even the low points would seem stellar in Auckland.
Highlights-
Fresh porcini: Known to most of us in their dry form, porcini mushrooms are one of the key-stones of the Italian food identity. As the season was well underway while we were there, these were on the daily specials boards of almost every restaurant we passed.  My favourite way with the king of fungi was simply sautéed in butter and tossed through fresh tagliatelle with a little parsley.
Raw pork sausages from Volterra: I was bit nervous about the prospect of eating raw pork mince, but the delicate spicing and rich, luscious texture of these quickly banished all fears.  Among the finest things I've ever eaten.
Consuming prodigious quantities of: Parmigiano reggiano and prosciutto cruda with devil-may-care abandon.  They're both so bloody cheap in Italy you can afford to eat them like Chesdale and luncheon sausage.  I'm yet to be convinced that one can ever eat too much of this sort of thing.  I hear the Heart Foundation thinks otherwise…
Buratta: Cows-milk mozzarella, with fresh double cream folded into its filament-fine silken layers. Beautifully moist, succulent and sweetly-scented, with a flavour that can only be described as pastoral. One of the finer moments of this trip involved watching the sun set over the thickly wooded Chianti hills, eating mouthful after luscious mouthful of burrata and freshly picked sangiovese grapes, while sipping Chianti Classico (made from the very same sangiovese grapes). Picture-postcard cliched bliss!
Premixed Campari and soda: Cute retro bottles, and the finest drink for a hot summer day, Campari is virtually part of the Italian psyche.
Good food- it's everywhere!: Affordable and very good quality food is available in even from the most unlikely of places in Italy – such as railway stations and airports.  At Florence's railway station (Santa Maria Novella), I lunched on freshly-made prosciutto cruda panini with excellent pane Toscana (unsalted Tuscan sourdough), slices of crisp pizza bianchi with potatoes and truffles, and perfect fresh cannoli –  washed down with blood orange juice.  You would never find this in New Zealand.  The difference is, I think, Italians simply don't tolerate bad food anywhere, and New Zealanders are just glad to escape botulism.
Coffee: The Italian tradition of paying less to drink coffee at the bar than at a table is right up my alley.  Users-pays (or doesn't) in action.  And did I mention the coffee is gooood?  Watching American tourists ordering una latte and being presented with a glass of cold milk by the bemused barrista never gets old either.
Eavesdropping…
I like eavesdropping when travelling- either to test my rudimentary grasp of another language, or just to be nosey around people I'll never have to see again.
Chianti local discussing Sting ( you know: blah blah blah rainforest, blah blah blah fields of gold…), who has a house in Castellina, the town where we spent most of our time: "He makes some wine and oil on his estate up there. Of course it's no good at all…the butcher is very friendly with his wife.  Every day it's good morning Signora Stin-ga, how are you today Signora Stin-ga?"
Italian shopkeeper explaining why her large dog is chained up inside her shop and howling like a moonstruck wolf: "He is very sad today. You see, he is in love, but it is forbidden he wander the village"
Waiter: "Signorina, do not order the salad.  Salad is not good for the health.  I have some very nice veal today…"
Appalling English woman at Pisa airport: "I know I should be more tolerant, but I really do think they could make more effort with their English."