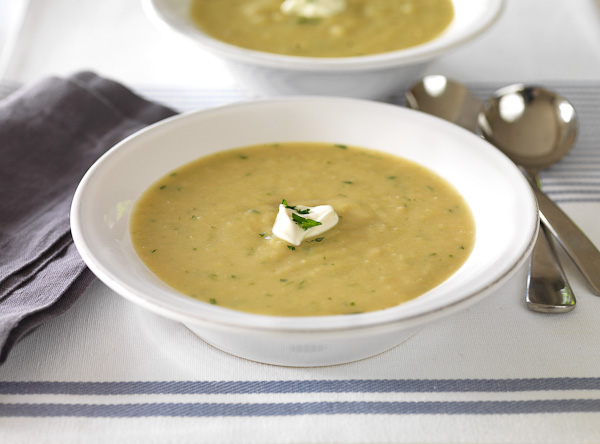 Ingredients
5 medium leeks (whites) finely sliced
2 medium onions, finely sliced
100g unsalted butter
3 potatoes (floury) peeled and sliced
1/4 cup roughly chopped parsley leaves
1.5 litres chicken stock
200 ml cream
salt and freshly ground black pepper
Method
Saute the leeks and onions in butter until soft and translucent.
Add the potatoes,  parsley, hot stock and boil until potatoes are tender.
Add the cream and simmer for 2 minutes, puree soup and season to taste with salt and freshly ground black pepper. Return to the heat and warm through.
Serve with a dollop of sour cream and extra parsley or chopped chives.