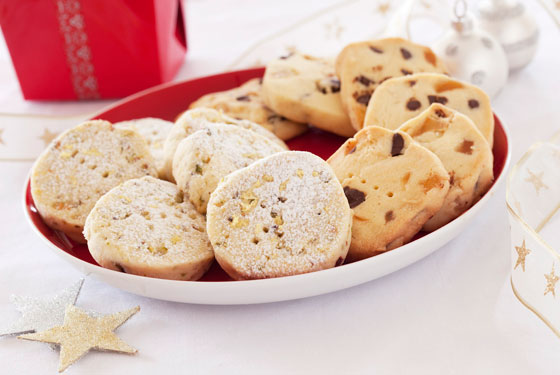 I generally like using rice flour in shortbread but think that this variety is better with cornflour. It is not the taste but it does make a difference to texture.
Ingredients
250g butter

3/4 cup caster sugar

2 cups plain flour

1/2 cup cornflour

1/2 cup chopped pistachio nuts

1 tablespoon finely grated lemon rind

2 tablespoons icing sugar for dusting

extra grated lemon zest for sprinkling on top
Method
Preheat the oven to 160 C.  Beat the butter and sugar until pale and creamy.  Mix in sifted flour and then pistachio nuts and lemon and mix well.  Wrap the dough in clingfilm and then refrigerate for 30 minutes.  Roll out to approximately 1.5cm thick and cut with a cookie cutter.  Place on a cold tray and bake for 15 minutes until firm.
Cool on a wire rack.
When cold, dust with sifted icing sugar and sprinkle with extra lemon rind.