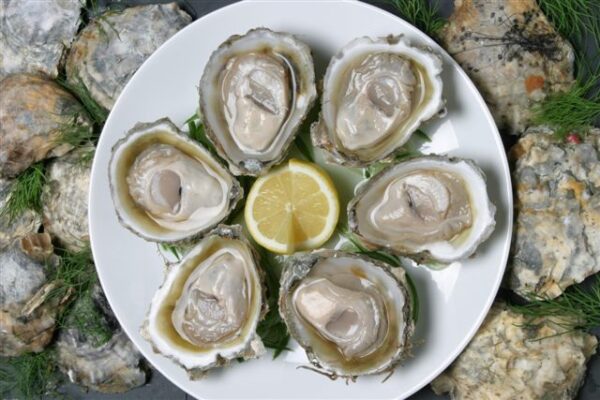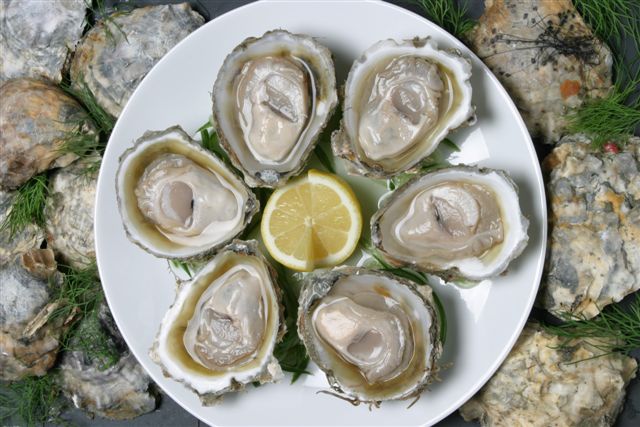 Ingredients
24 oysters

25g butter

1 tablespoon plain flour

150ml creme fraiche

pinch of sugar

1 teaspoon

soy sauce

1 teaspoon

fish sauce

3/4 cup (180ml)

champagne or dry sparkling wine

2 spring onions, green parts only, finely sliced
Method
Melt the butter in a saucepan and add the flour, stir and cook for 2 minutes over a gentle heat.
Add the creme fraiche, sugar, soy and fish sauces and continue to cook until the sauce boils and thickens.  Add the champagne and allow to bubble for a minutes or so while stirring gently.
Remove from the heat and drop in oysters, season the mixture with salt and pepper if needed.
Spoon an oyster with champagne sauce onto china spoons or into washed out oyster shells.
Sprinkle with spring onion and serve warm.