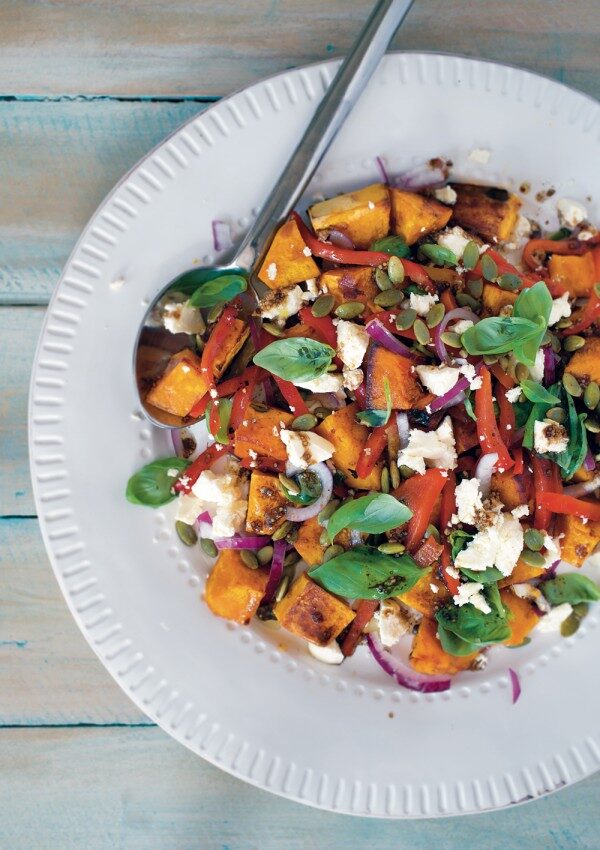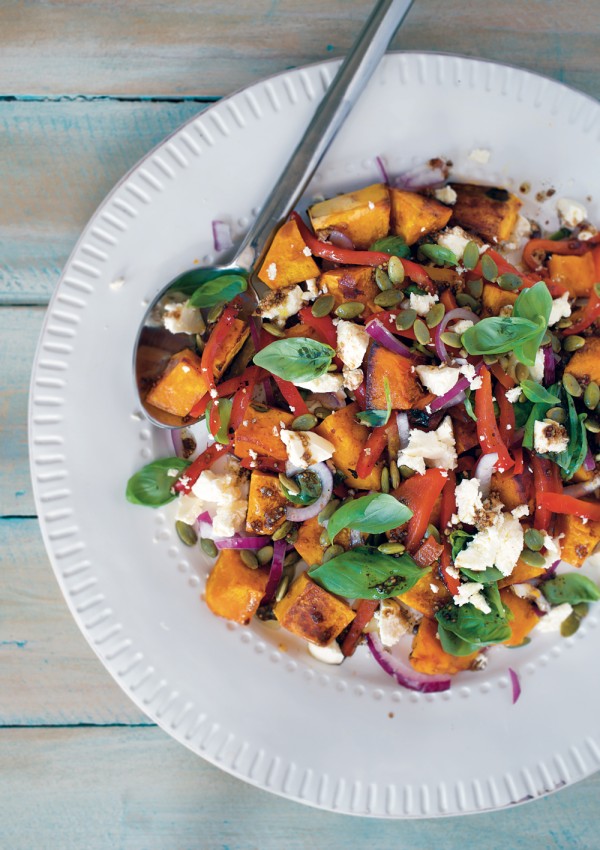 Ingredients
500 g pumpkin, peeled and chopped into 2.5cm (1 inch) chunks

3 tablespoons olive oil

1 teaspoon ground cumin

1/3 cup pumpkin seeds

1 clove garlic, crushed and finely chopped

1 red capsicum (pepper), roasted, skin removed and sliced

200 g feta, crumbled

1 red onion, finely sliced

1/2 cup basil leaves, large leaves torn

DRESSING

1/2 cup olive oil

2 tablespoons white wine vinegar

1 teaspoon liquid honey

2 teaspoons balsamic vinegar

1 teaspoon whole grain mustard

salt and pepper
Method
Preheat the oven to 200 C.
Place the pumpkin in a roasting dish, drizzle with the oil and sprinkle with cumin, salt and pepper.  Roast for 15-20 minutes until just tender, add the pumpkins seeds and garlic to the pan half way through cooking.
Allow the pumpkin to cool slightly before arranging on a platter with remaining ingredients.
Drizzle with the dressing and serve alongside meat such as roasted lamb or as a salad meal.
To make the dressing mix all ingredients in a screw top jar and shake to combine.