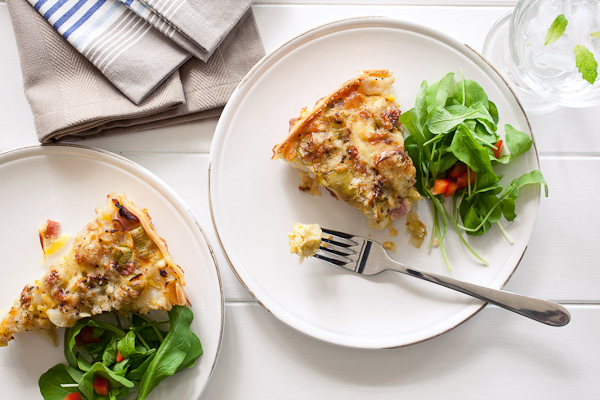 The aroma of bacon sizzling in a pan is one of the most mouth watering of all the cooking smells.  It rouses sleepy heads out of bed and needs nothing more than a couple of eggs and toast or a soft white roll, to make a favourite breakfast meal.
Shopping for bacon however is not quite as simple as cooking it. Aside from understanding the difference in the various cuts, there is also the choice of flavours such as manuka smoked and honey cured or the decision regarding free range versus free farmed and NZ pork or not.
Bacon is essentially cured pork, most large commercial producers wet cure their bacon although sometimes there is an option to buy dry cured.
Bacon made with NZ pork will generally have a label identifying it to be NZ pork, if this is not obvious it would be fair to assume that the bacon is imported.
700,000kg of pork is imported into NZ each week, generally frozen and then thawed and converted to ham, bacon, sausages etc…
Imported pork is a more economical choice, this may be simply due to subsidies and feed costs but could also be due to animal welfare standards in the country of origin.
With intensive pork farming coming under scrutiny there is now also the choice of free farmed or free range pork.  While there is no legislation defining these labels, free farmed pork is generally where sows roam outdoors, free of sow crates and restrictions.  When the piglets are weaned at 3 weeks or so, they are then moved to group situations in large barns.  Free range pork follows the former but the piglets continue to grow and develop in an outdoor environment.
At this stage, free range is more likely to be smaller artisan producers although there are commercial choices of free farmed.
Wet cured bacon is prepared by immersing the pork in brine or by injecting brine into the meat, it is relatively quick and economical to prepare which makes it ideal from a time perspective and a price point.
Dry cured bacon is when salt and sugar are rubbed into the meat and it is cured over time.  It takes longer to prepare but the end result is generally considered superior due to the full robust flavour and less shrinkage during cooking.
There are generally 4 different cuts of bacon, names vary between countries but here they are called streaky, middle, middle eye and shoulder.  Rind/less options are also sometimes available.
Streaky bacon is a belly cut, and is sliced into long thin strands.  It crisps well when cooked and is perfect for wrapping around chicken, asparagus, figs etc…  It is the bacon with the highest fat content which many equate with flavour.
Middle Eye bacon is just loin with no belly and is a lean cut of bacon.
Middle bacon is the middle eye bacon with the streaky bacon tail all in one. It is cut from the whole loin, including the belly.  It is a popular choice of bacon for serving with eggs for breakfast.
Shoulder bacon is self explanatory, it is economical and has a high meat to fat ratio.  It is perfect for using in soups, pastas, risottos etc…
Bacon Bones are smoked pork bones that generally have only a small amount of meat on them.  These are ideal in a stock for soups as they impart a warm smoky flavour and small flakes of meat.
Manuka smoked and Honey cured are flavours that are added to bacon during the curing process.  While manuka smoked may suggest that the pork is from NZ, this is not necessarily so.
Some of our favourite bacon recipes;
Minestrone Soup
The Absolutely Best Smoked Fish Pie (Yes it does include bacon)
The Best Bacon Butties
Balsamic Mushrooms with Bacon and Toast
Bacon, Leek and Potato Tart
Rolled Stuffed Chicken wrapped in Bacon
Pear, Bacon and Mesclun Salad
Individual Mushroom and Bacon Tarts
Pasta Carbonara
Bacon, Curried Egg and Ricotta Pie
The Best Stuffing for Chicken