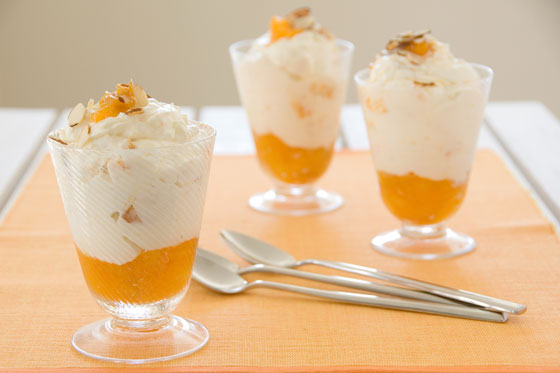 Serves 4
Ingredients
6-8 apricots
2 tablespoons sugar
2 cups cream, whipped until soft peaks form
6 meringues, crushed
1/3 cup flaked almonds, lightly toasted
Method
Quarter apricots and remove stones. Place in a saucepan and add 1/3 cup water and sprinkle with sugar. Gently poach until apricots are tender. Set aside to cool.
Just prior to serving spoon a little of the apricots and their juice into the base of 4 parfait glasses. Strain the remainding apricots and fold them through the cream along with the crushed meringue.
Spoon into parfait glasses and serve topped with flaked almonds.