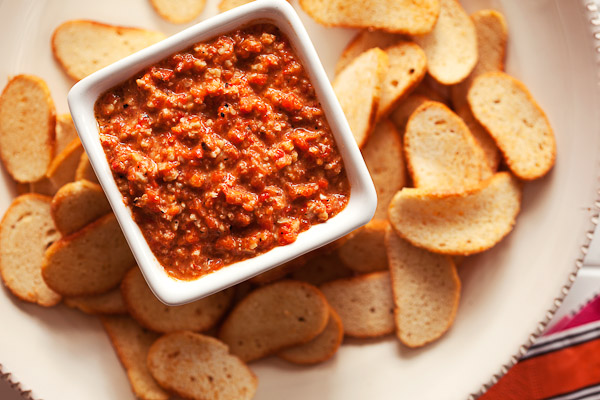 Ingredients
2 red capsicums
1 teaspoon sugar
1/2 cup cashews, lightly roasted
2 cloves garlic
sea salt
2 tablespoons extra virgin olive oil
2 teaspoons Balsamic vinegar
Method
Roast peppers on a flame or under a grill, allow to cool and then rub skins off and remove seeds.
Process peppers, garlic and nuts in a food processor, pulsing until well chopped but not completely smooth. Add oil, sugar and Balsamic and pulse to combine. Season with salt
Delicious with warm pita bread triangles.