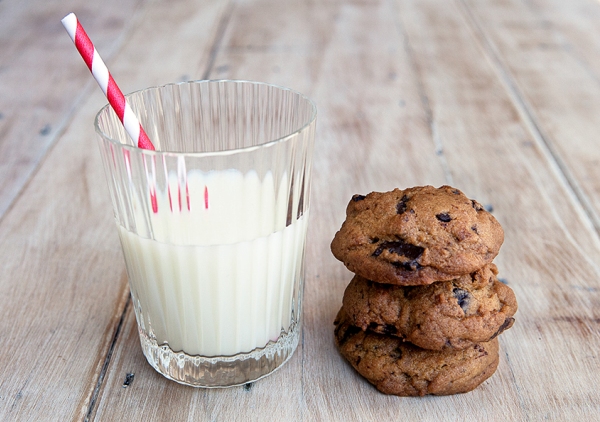 The addition of molasses and using brown sugar gives these biscuits a rich caramel flavour and darker colour.

The dough can also be rolled into a log and frozen for later use.
Yield:
Makes 20 but depends on size
Ingredients
175g butter

3/4 cup brown sugar, loosely packed

2 teaspoons molasses

1 egg

1 3/4 cups flour

1/2 teaspoon baking soda

100g dark chocolate chopped into rough chunks
Method
Preheat oven to 160 C.
Beat the butter and sugar until pale and creamy and then add the molasses.
Add the egg and mix well before adding the combined flour, baking soda and lastly the chocolate.  If the mixture is sticky then add a little more flour.
Using an ice cream scoop make mounds on a baking paper lined tray.  The size depends on how big you want them.
Bake for 20 minutes or until the biscuits are well coloured and feel firmish.
Cool on a wire rack and store in a airtight container.
Delicious eaten warm!