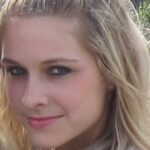 Samantha
There are some food combinations that have been put on earth to rival some of the greatest pleasures in life.
One that most people seem to agree on is strawberries and chocolate. Or raspberries and chocolate.
Cake and berries always gets me watering at the mouth, particularly my crowd favourite chocolate cake with a raspberry mash filling or my raspberry friands! DELICIOUS.
But there are some odd combinations that will have people screwing up their nose at, or wondering what on earth possessed you to put those two items of food together in the first place.
I love nutella melted into the split of a banana, yoghurt and honey, cheese and carrot sticks, cheese and grapes, and one that you can never go past pineapple and cheese. This particular combination is best eaten together on a toothpick, preferably sticking out of an orange like a hedgehog. (My mum used to make these for my childhood birthday parties, always a favourite.)
It should look something like this…