In essence I am yet to meet a vegetable I don't like, my dislike only comes from the way they have been cooked and the flavours paired with.
In our house of 6 (ish) a head of steamed/boiled broccoli is reluctantly eaten and usually some is left over.  A head of charred broccoli is devoured within minutes with mindfulness needed to ensure you don't eat more than your share.
It is all in the cooking and to be honest it's often the roasting that makes a defining difference.  Yes you are cooking with oil but if you are eating way more in terms of quantity and not bothering to peel potato skins then hopefully it is all positive.
Here are some of our ways to make vegetables even more delicious, we would also love to  read your comments.
Roasted Cauliflower with or without tahini dressing.  Roasting is pretty much the only way I ever cook cauliflower now, the flavour is wonderful, particularly the golden crisp edges.  While the tahini dressing is great some other alternatives include; sprinkling the cauliflower with sumac prior to cooking, serving with a squeeze of lemon juice or serving it with big dollops of hummus!
Curry Roasted Cauliflower with quinoa is also not to be looked over.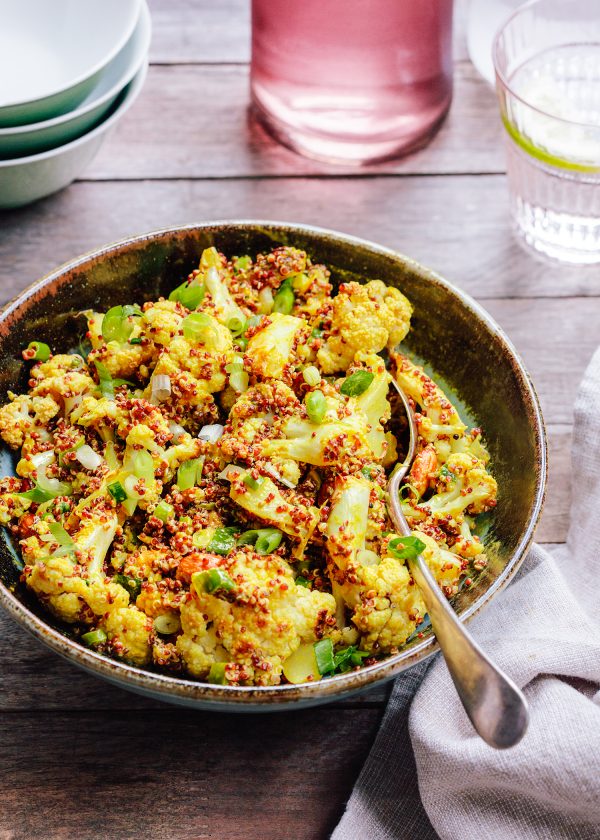 Charred Green Beans are so good.  Add a splash of oil to a frying pan over a high heat and cook the beans (top and tail them first), toss at times, until they start to colour and blister.
Add some chopped almonds and garlic to the pan and cook for a minute or 2 before removing from the heat and adding a good splash of Tamari soy sauce.
Charred Broccoli is pretty much the same method as beans except I also add some water to the pan to add some steam. Some flavour variations include; grated lemon zest, finely chopped chilli, sprinkle with sea salt or splash with soy sauce.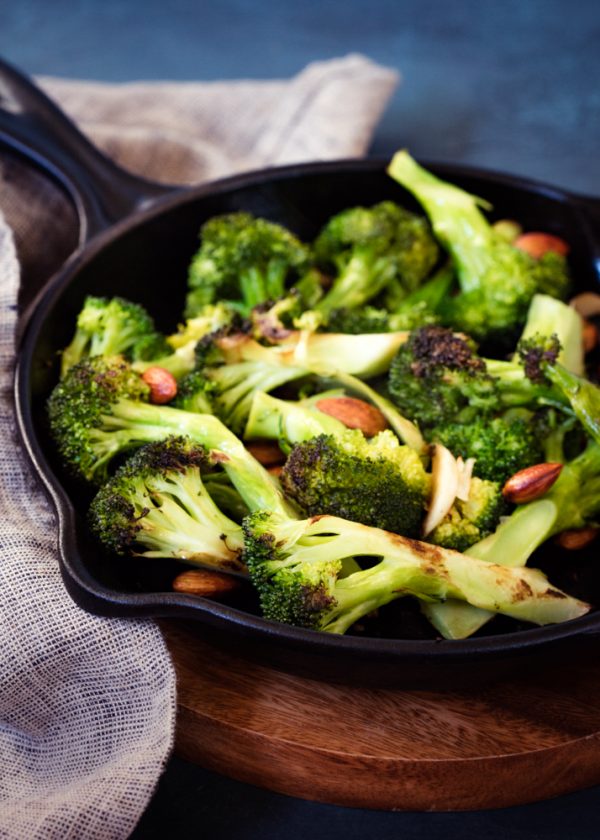 Roasted Carrots, with or without parsnips, are all the better when cooked with a generous sprinkle of sumac and then served drizzled with a tahini dressing (equal quantities tahini and water whisked with crushed and chopped garlic, lemon juice and sea salt).  Sprinkle with chopped parsley and chopped roasted nuts e.g. pistachio nuts or hazelnuts if you like them.
Another variation is Roasted Carrots and Parsnips with Parmesan, they are simply heavenly.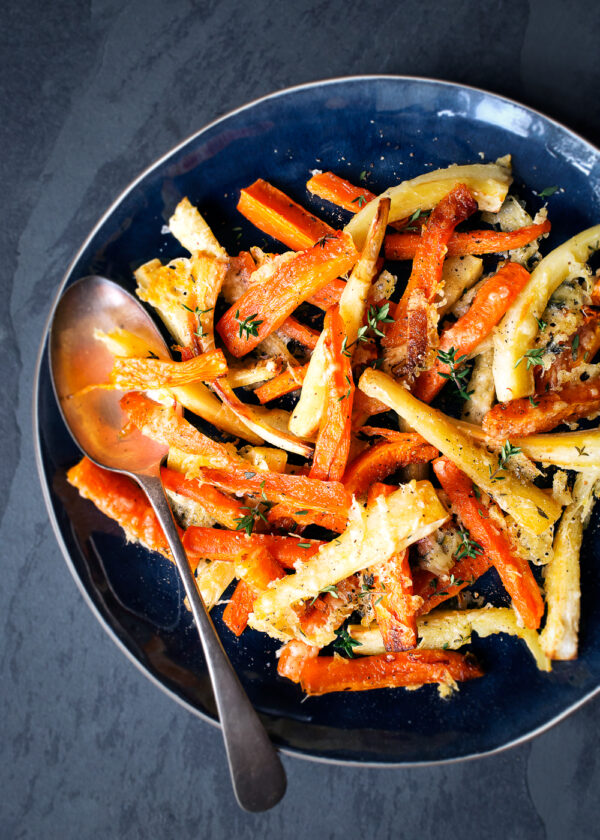 A bottle of Pomegranate Molasses should be a pantry staple as it lends itself to dressings and enhancing vegetables such as this
Pomegranate Glazed Eggplant with Feta and Mint.

Roasted Vegetable Medleys are so full of colour and goodness.  The big thing to remember is to cook the vegetables separately according to how long each one will take.
Try Roast Vegetable Salad with Sumac Yoghurt Dressing.
As the weather cools, Brussels sprouts come into their own and few would argue that Shredded Brussels Sprouts panfried with Bacon and Pine nuts is not one of the best things out.  I have been known to eat my share before the pan even gets to the table.
Roasted Brussels sprouts with Red Onions are also fab.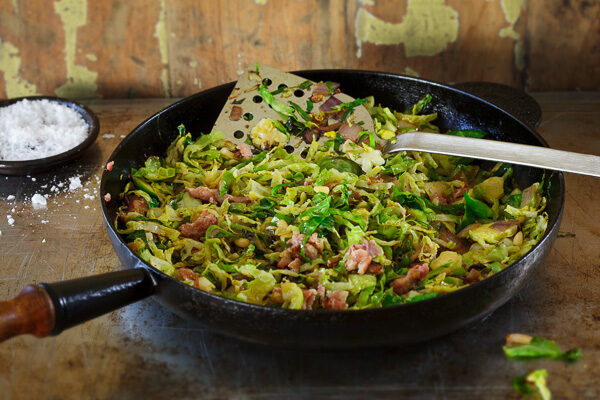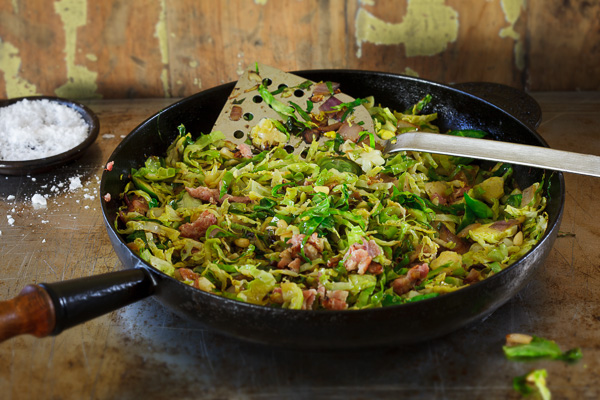 Whipped Feta as a dressing is extraordinary and so easy to make, try this
Char-grilled Zucchini with Whipped Feta and see what you think.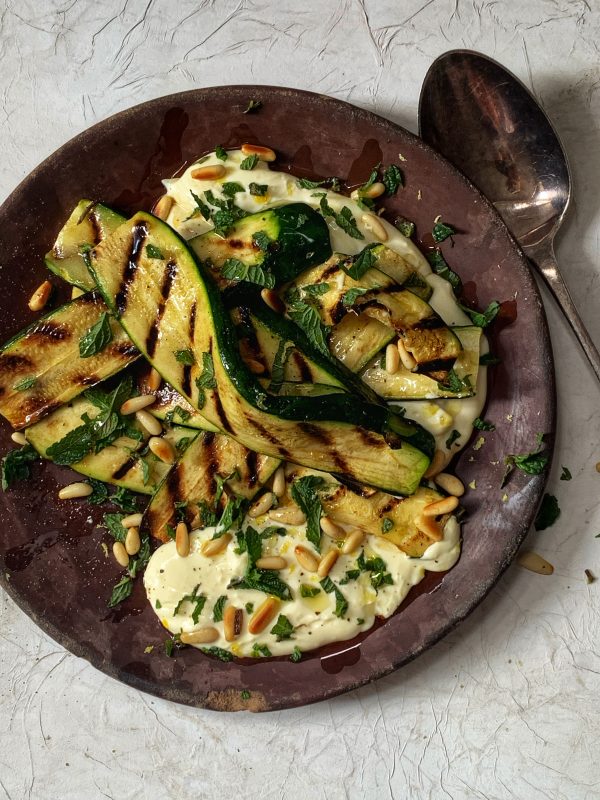 Roasted Potato Chunks are always a favourite and ours seem to get rave reviews.
My tips, use Agria or another roasting potato variety.  Wash but don't scrub the skin off.  Chop into 2-3cm  (1 Inch) chunks and dry well.  Roast  at 200 C (400 F) with a good glug of olive oil.  Don't be tempted to play with them.  Cook for at least 25 minutes before attempting to turn them.  Cook until golden and crisp on the edges.