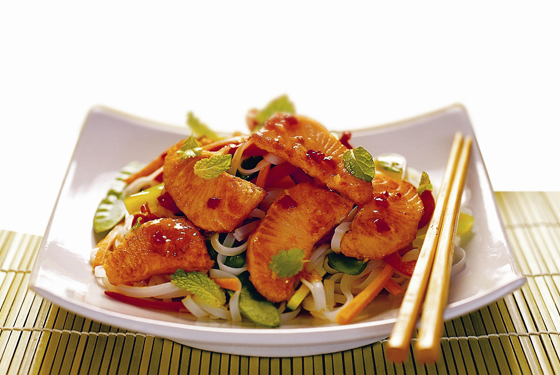 While most of us are aware that our bodies need a good supply of Omega-3 fatty acids, not all of us are clear on the reasons why and how to get the optimal amount.
A recent talk by dietician Claire Turnbull set off alarm bells that there is a glaring gap of Omega-3 making its way into my family's diet. On the whole my children do have a balanced diet but one that is way too low in Omega-3.
To start at the beginning – Omega-3 is a polyunsaturated fatty acid known as an essential fatty acid that naturally occurs primarily in oily fish, walnuts, wheat germ, canola and soy bean oil. Omega-3 isn't produced from our body at all so it all needs to come in via diet.
Omega-3 has been found to improve cholesterol and blood pressure and general heart health.
Omega-3 fatty acids have shown some benefits at helping to prevent bone loss and maintain bone strength so therefore are helpful in preventing osteoporosis.
Omega-3s can help with pain relief in rheumatoid arthritis
Omega-3s are needed for the development of a healthy brain in kids and in fact fish has at times been called "brain food" for this reason.
Omega-3s may be helpful in preventing and slowing down Alzheimer's disease.
Essential fats help with dry skin keeping skin cells healthy
Omega 3's found in fish are vital for the development of a baby's brain, eyes and nervous system.
While foods like flaxseed, walnuts etc… contain Omega-3, it is the type of Omega-3 (known as long chain) found in fish that is the most important one for our bodies health.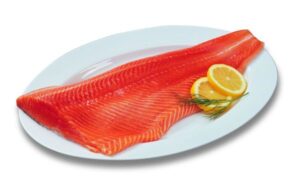 Not all fish are equal in terms of their Omega -3 benefits and specifically it is the oily fish that contain the best quantity. Oily fish are the likes of mackerel, sardines, anchovies, salmon and tuna.
My cats are lovers of sardines and I have a few anchovy fillets every now and then but I am unlikely to be consuming enough anchovies to absorb the Omega-3 needed and nor can I bring my nose to cope with a can of sardines or mackerel.
That leaves tuna and salmon and while I do love a piece of seared fresh tuna, it is salmon that I find the easiest to incorporate into our weekly diet.
As well as being a great source of long chain omega-3's, salmon obviously also contains a good amount of protein and also has iodine, selenium, zinc and vitamin D.
The leading supplier of salmon into the NZ market is NZ King Salmon, producers of Regal Salmon. Regal salmon are hatched just out of Takaka and then farmed in the clear cool waters of the Marlborough Sounds.
The NZ King salmon contains more than twice the amount of long chain Omega-3 as it's Atlantic relatives and just one150g portion of Regal salmon will give you 6 days' worth of Omega-3!
It is interesting to note that children need the same quantity of Omega-3 as adults so don't skimp on their portions.
With all of the above in mind it is only right we should provide some tasty salmon recipes to share as well as giving you the opportunity to win a hamper of Regal salmon so you can start cooking.
For more information on the health benefits of Regal Salmon and Omega-3 go to www.regalsalmon.co.nz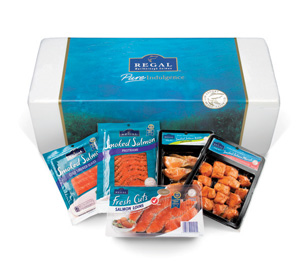 To enter into the draw to win a hamper of Regal products email your name and address to [email protected] with Regal Marlborough Salmon in the subject line.