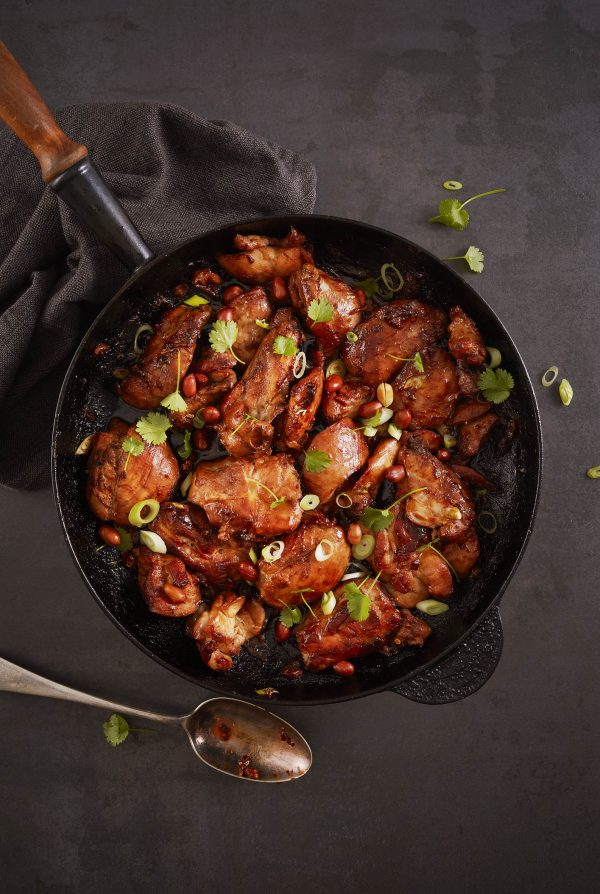 Most of us have been impacted in some way or another with the events over the last few months.   With that in mind and thinking of well priced meals, here are 20 of our favourite dinners that have great flavour and also go easy on the wallet.
Photographed above is my favourite Kung Pao Chicken.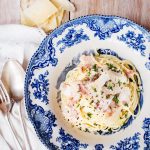 One of our teens makes herself Pasta Carbonara every other day for lunch or any other meal. Bacon can be swapped out for chopped cooked chicken and vegetables such as frozen peas add a fresh touch.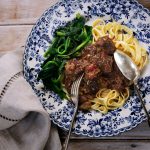 The humble stew is greatly enhanced with extra flavours such as our full flavoured Asian Beef Stew.
For a difference in flavour but also delicious is our Greek Beef Stew.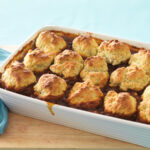 Beef Stew with Crunchy Topping is traditional stew topped with dollops of dough that then form crunchy little cheese and herb balls during cooking.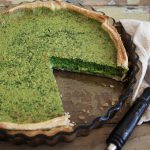 Spinach Tart has been one of my go to vegetarian tarts for some years.  The flavours are similar to Spinach and Feta triangles but blended and poured into a tart.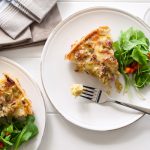 A heartier tart is our Bacon Leek and Potato Tart, only needing some steamed greens or salad to make a complete meal.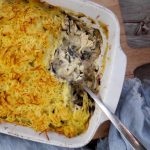 Bakes are great winter dishes that are easy to make and low on dishes.
Our Chicken and Potato Bake is good simple family fare.
Chicken Pot Pie is on a similar style but with a pastry top instead of mashed potato.
Mince and Cheese Pie is one of my favourite pies and is sure to keep everyone happy.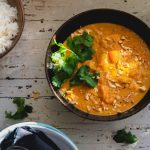 Thai yellow curries are favourites in our house.  Larger tubs are much more economical, I buy a pottle from our local Asian supermarket and keep it in the fridge for months. Yellow Chicken Curry is an obvious choice and another favourite is Pumpkin, Spinach and Chickpea Curry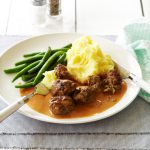 The Swedes are known for making fabulous meatballs and there are those who go to Ikea just for the meatballs (Virgil Evetts Swedish Meatballs).  Our Swedish Meatballs have a few modifications, (I can't find ligonberries around here) but are truly delicious.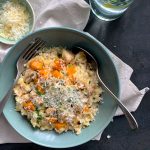 For those of us who like risotto then Chicken, Pumpkin and Leek is surely one of the loveliest of gentle winter combinations.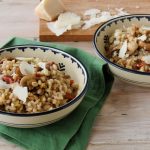 If you want a change from rice risotto then don't overlook our Mushroom Prosciutto Barley Risotto, this recipe is also slow cooker friendly.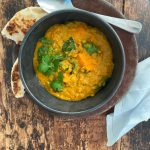 Dahl is a simple yet hearty meal, this Red Lentil Dahl with Kumara can be made with stock or try taking out some stock and replacing it with coconut milk.  To make it a complete meal double the spinach and you have your food groups covered.
Deliciousness in simplicity is Pasta with Broccoli and sprinkled with toasted crumbs, olives, anchovies etc…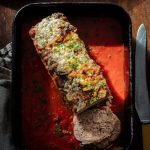 Family Favourite Hearty Meatloaf makes a delicious family dinner and is large enough that there are sure to be slices left for doorstop sandwiches the next day.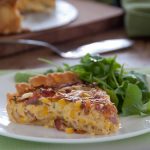 Quiche flavours are completely personal, For the filling I usually work on 1 egg to 100ml cream regardless of other flavours. Ham, Corn and Cheese Quiche is a good family friendly quiche, tuna chunks can swapped out for the ham.