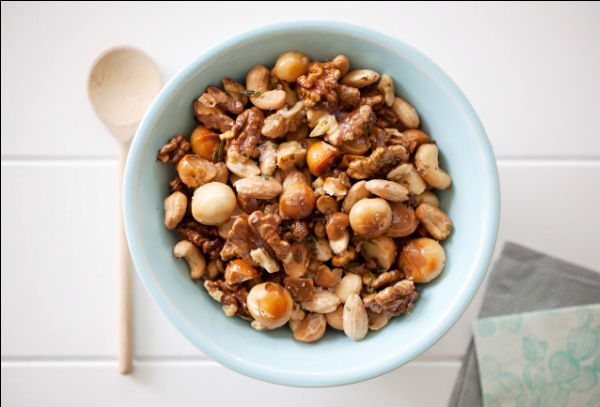 There are many good reasons for getting nuts into your diet aside from the fact that 1 billion squirrels can't be wrong!  Nuts are not only good for you but they taste great and add all important texture to food.
Nuts blend happily into sweet or savoury dishes whether it be snacks, mains or desserts.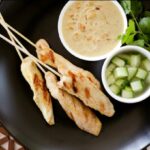 The cuisines of South East Asia use nus frequently and when travelling in Thailand, Malaysia and Indonesia you will find nuts with most meals.  Cashew nuts might be fried and served warm with chilli flakes and salt as a pre-dinner snack or scattered over stir-fries, noodles and rice.  Peanuts of course are also everywhere and are fried and salted, candy coated or ground into the hugely popular satay sauce.
In New Zealand we have a broad range of nuts to choose from with most being imported.  Quality very much depends on the importer and retailer so check where and what you are buying. Nuts deteriorate with age and don't like being exposed to heat and light, their oils can become rancid which then alters the flavour. With that in mind, purchase in manageable quantities, replenish regularly and store in an airtight container somewhere cool and out of direct light.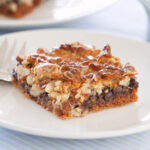 Nuts in baking have always been popular, from the Edmonds cookbook peanut brownies to the hugely decadent no mix slice of varying names where biscuit crumbs, nuts, chocolate and condensed milk are layered in a slice tin and cooked, nuts add extra crunch, munch and flavour.  Pandora bakery in Auckland made lemon and pistachio shortbread a household name and macadamia Anzac biscuits may not be traditional but taste amazing.
---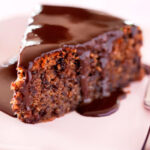 Ground almonds add decadence to chocolate cakes and brownies where they can replace flour and are also essential in friands.    Double chocolate brownie is one of our favourites and this flourless chocolate cake tastes as good as it looks.
---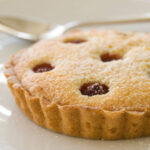 Frangipane ending with an e and not an i is a sweet filling made with ground almonds that is delicious in fruit tarts. You can use most fruit but I particularly like raspberry tarts at this time of year or figs and quince in autumn.
---
 Nuts can also be ground into dips and sauces, this red pepper and cashew nut dip is perfect over summer and while pine nuts are technically a seed not a nut they are traditionally the base to pesto although walnuts, almonds and cashews can be used as well.
---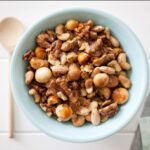 For those of you, like me, who decided a long time ago that life was just too short to fuss and fiddle over canapés then a bowl of warm roasted nuts are an ideal accompaniment to pre-dinner drinks.  Try adding finely chopped rosemary for a flavour variation.
---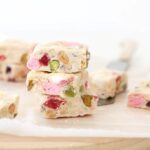 Christmas is just around the corner and homemade food gifts are widely appreciated and particularly good for those hard to buy for people.  This is where nuts really come into their own.  Cinnamon and sugar candied nuts,  spicy nut mix (with crisp noodles, fennel seeds, rice bubbles etc…) and the roasted nuts from above, can all be spooned into jars, sealed and dressed up to make a pretty gift.  For those wanting something sweeter, this white chocolate rocky road is super sensational.
---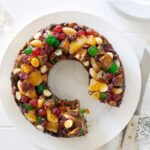 While most Christmas cakes and puddings contains almonds,  a Cathedral window cake with fruit and nut topping really does look the star of a Christmas table.
---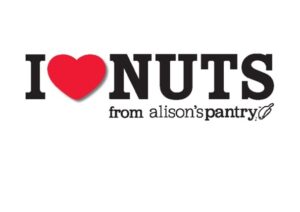 On a health level:
* Brazil nuts are a great source of selenium and a couple of day will give you all the selenium you need.  As with many things less is more and you shouldn't overdo it, get the low down on selenium with the NZ Nutrition Foundation.
* Nuts can reduce the risk of cardiovascular disease, the fat in nuts is unsaturated.
* Almost one-half of the total fat content of most nuts such as almonds, cashews, hazelnuts and pistachios is made up of mono-unsaturated fat which has been shown to lower blood cholesterol.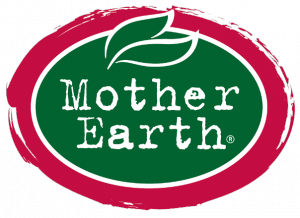 * All nuts are full of calcium, folate, potassium, vitamin E, healthy fats, fibre and protein and yet low in sodium and saturated fat and contain no dietary cholesterol
* Studies have consistently shown that nut consumers tend to be leaner than those who do not regularly consume nuts.
* Nuts are great source of Vitamin E which helps to reduce fine lines and wrinkles and give you a glossy coat (well actually hair).
*  The NZ Nutrition Foundation recommends 30g (or a handful) of mixed nuts a day.